🌐 5G INNOVATION WORKSHOP at the Technical University of Liberec, the Czech Republic
🌐 On Friday, 8th September, 2023, TUL held an innovative workshop on 5G private networks at the Technical University of Liberec on the occasion of the opening of the only 5G testbed with Open Core & Ran technology in the country so far. We would like to thank Jakub Kopecký and Lukas Abazid from T-Mobile, Michal Sedivy from Mavenir and Petr Vítek from the 5G Alliance and the Ministry of Industry and Trade of the Czech Republic for their inspiring presentations. 
🌐 Best practice from the Skills2Scale project – 5G Interdisciplinary Innovation Lab – presented by Jana Vitvarova. Jindrich Cyrus presented 5G use case – the autonomous guided vehicle of the AnteTUL project.
🌐 Thanks to all participants for the great atmosphere and nutritious networking!
📌 Recording from the event: https://youtu.be/J0vTH3SlESY?feature=shared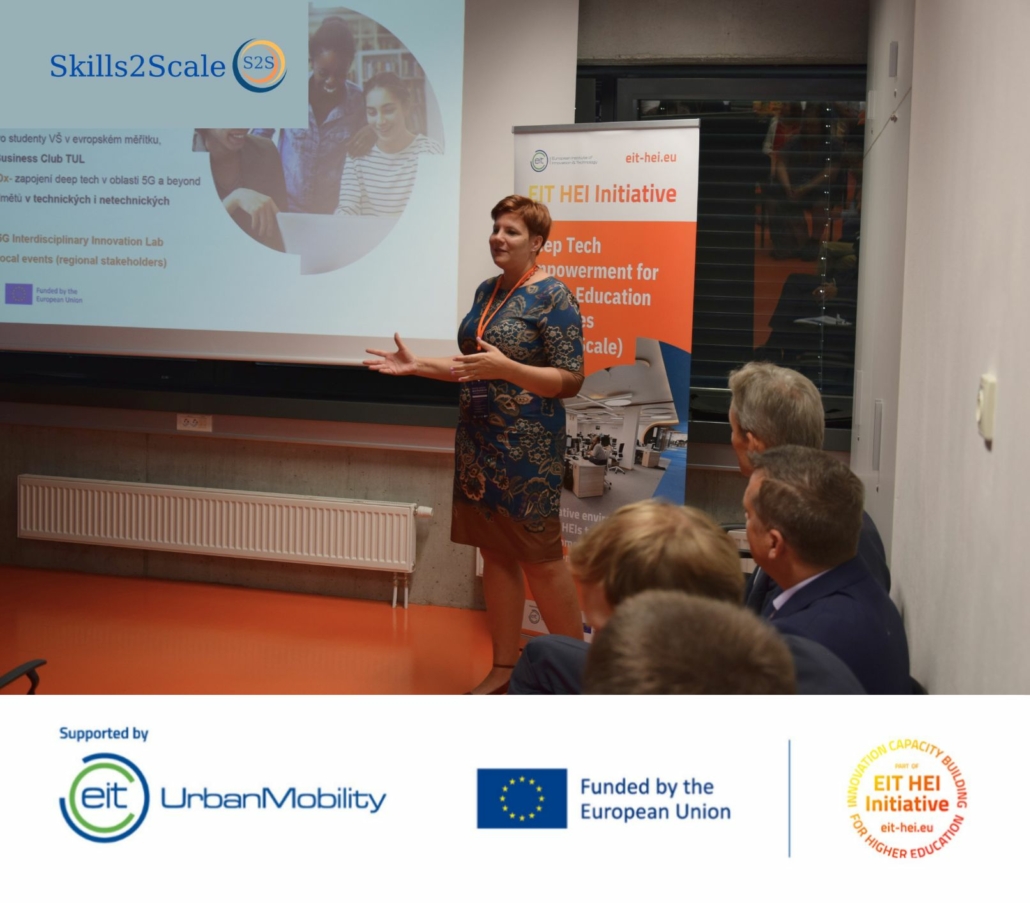 https://skills2scale.eu/wp-content/uploads/2023/06/S2S-logo-transparent-1.png
0
0
tul_team
https://skills2scale.eu/wp-content/uploads/2023/06/S2S-logo-transparent-1.png
tul_team
2023-09-08 10:59:13
2023-10-24 16:15:59
🌐 5G INNOVATION WORKSHOP at the Technical University of Liberec, the Czech Republic