The Lapin 5G project, which ran from August 2021 to August 2023 aimed to promote the benefits of utilizing 5G in Finnish Lapland. The project engaged businesses through events that demonstrated actual 5G uses through pilot projects. In Rovaniemi, a significant pilot focused on 360-degree video streaming over 5G networks, confirming feasibility. Advanced network assessment during location planning, several measurements for bandwidth estimation, caution in locations with inadequate coverage, and, if required, investment in a mobile base station were among the recommendations
What is Lapin 5G?
Lapin 5G was an accelerator project with the aim to promote the advantages of 5G to various industries in Finnish Lapland and increase 5G accessibility to companies in the Lapland region. Funded by the Federation of Lapland through the European Regional Development Fund, Lapin 5G had a duration of 2 years from August 2021 until August 2023. As part of Lapland's response to the COVID-19 pandemic and efforts to enhance digitalization in companies, the project aimed to engage businesses through diverse events and sparring sessions. Concrete applications of 5G technology were demonstrated through pilot projects in Lapland. Additionally, the project aimed to establish networks at both national and international levels and compile a comprehensive technology review.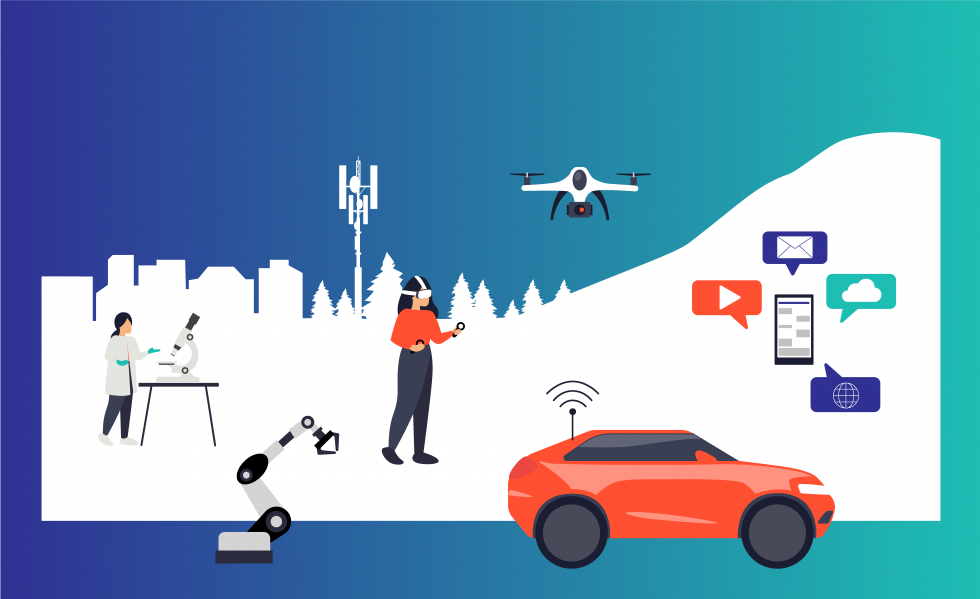 One of the pilot project was focusing on transferring video material, particularly emphasizing 360-degree video streaming, over 5G networks. This pilot aimed to assess the suitability of 5G for real-time video transfer, considering both subjective and measurable observations. As Lapland Univeirsty of Applied Sciences private 5G network was incomplete, experiments were conducted using Elisa's public 5G network in the Rovaniemi area. The trials involved Samsung S21 5G phones with Elisa's 600M 5G subscriptions.
Following tests and measurements, it was affirmed that live streaming of 360-degree video through a mobile connection is feasible in Rovaniemi. To ensure a successful outcome, it is advisable to assess the mobile network's performance in advance during location planning. Additionally, conducting multiple measurements at various times is recommended to estimate average bandwidth usage at the specific location. In areas with inadequate network coverage, it is advised to refrain from streaming or be prepared to invest in a robust mobile base station with a dedicated antenna.
More information here: https://pohjoisentekijat.fi/2023/08/28/5g-teknologia-ja-sen-hyodyt-yrittajille/ (only available in Finnish)
https://lapin5g.fi/files/2023/08/360-asteen-videostreamin-lahetys-5G-verkon-yli.pdf (only availbale in Finnish)
https://skills2scale.eu/wp-content/uploads/2023/11/EAKR-Vipuvoimaa-Lapinliitto.jpg
166
693
tul_team
https://skills2scale.eu/wp-content/uploads/2023/06/S2S-logo-transparent-1.png
tul_team
2023-11-07 21:14:50
2023-11-07 21:14:50
Lapin 5G project