Promotion of innovation and the establishment of startups involving Beyond 5G technology
Author: Anna Felstan
The Startup Center of Uzhhorod National University (UzhNU), a State Higher Educational Institution, efficiently conducts initiatives to promote innovative education among its students and researchers, as well as government and business representatives, contributing to the development of the university's and the Zakarpattia region's overall innovation potential.
The primary objectives of the center encompass the comprehensive development of its target audience by providing advanced knowledge in organizing innovative businesses and managing startup projects, offering qualified assistance in intellectual property rights protection, invention registration, utility models, and industrial designs, while also facilitating the commercialization of scientific developments.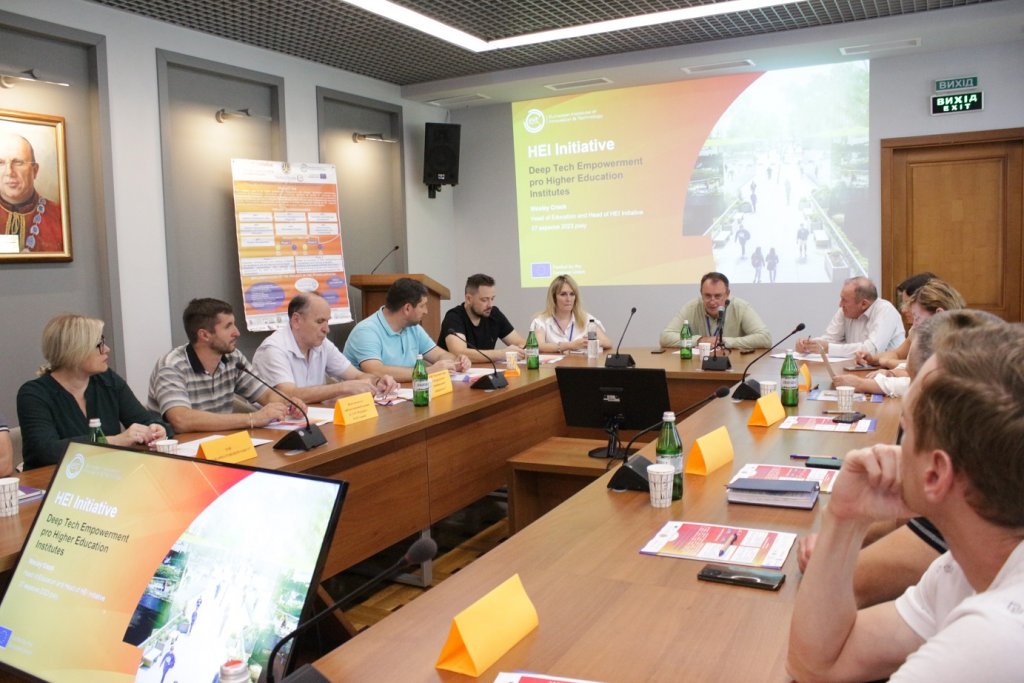 The UzhNU Startup Center played a pivotal role as one of the organizers of a workshop held on Wednesday, September 27, 2023, for government, education, science, and business stakeholders. The event was aimed at introducing cutting-edge technological solutions, promoting partnerships between the university and external collaborators to advance innovations in Beyond 5G technology, accelerating the development and commercialization of innovations and student-led businesses, and enhancing the quality of innovation and entrepreneurial education.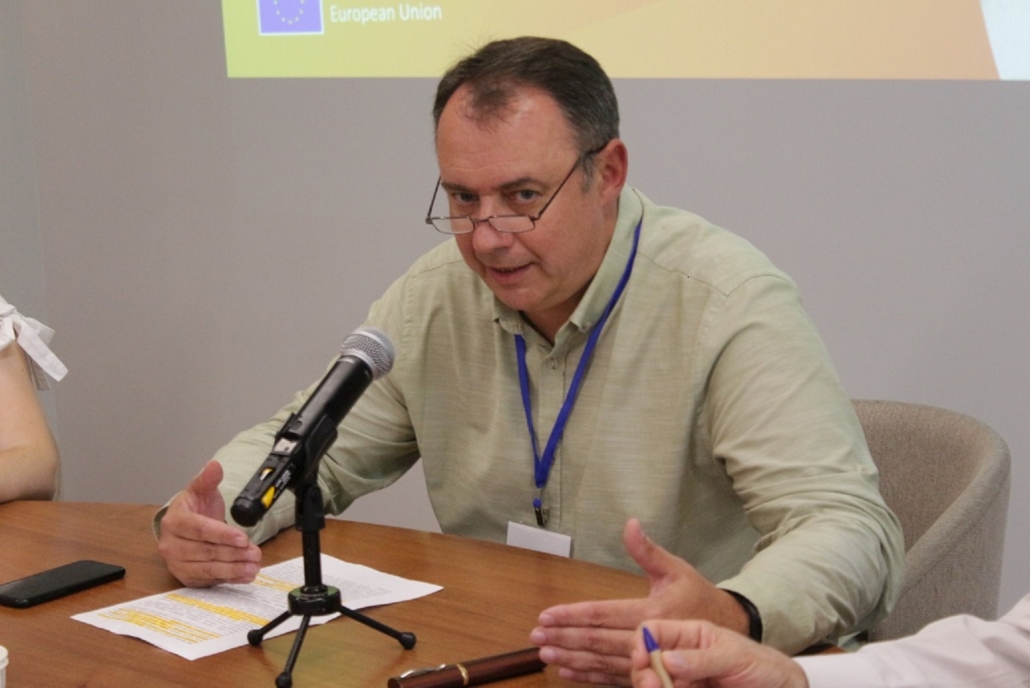 Ivan Myronyuk, vice-rector for scientific work of UzhNU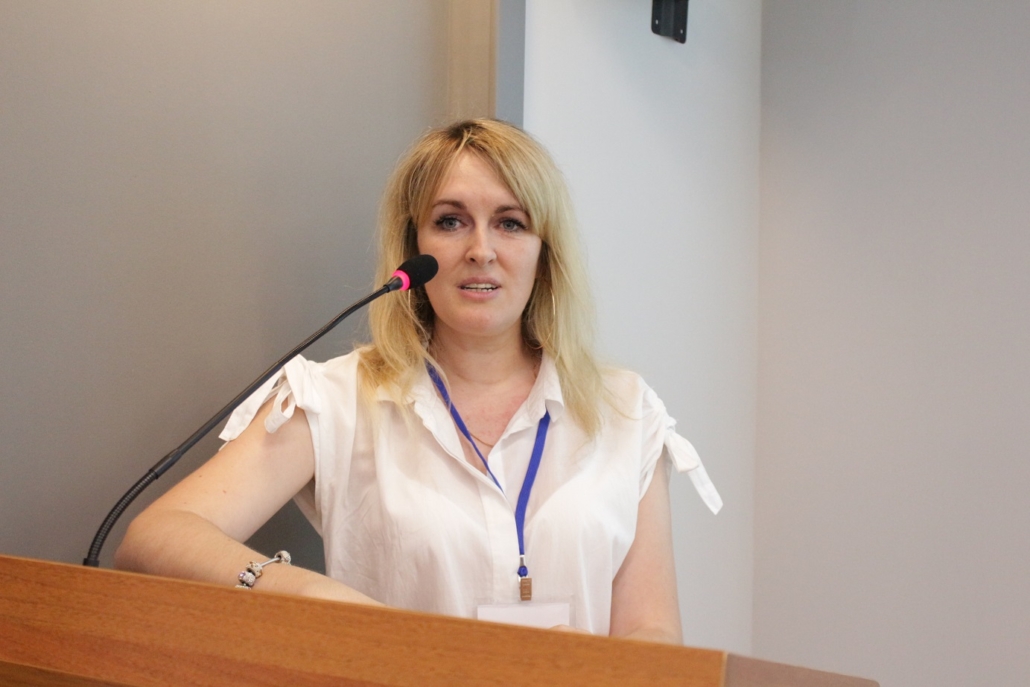 Oksana Mulesa, Doctor of Technical Sciences, professor of the Department of Software Systems of the Faculty of Information Technologies
Representatives from government, education, science, and business in the Zakarpattia region participated in the workshop to discuss the implementation of Beyond 5G technologies across various sectors, including entrepreneurship. Among the event attendees were the Digital Development Office, the Department of Strategic Communications, and representatives from various companies and institutions, including LLC "Management Park Industrial Park Uzhhorod," LLC "Zakarpatenerezbut," LLC "Fresh Plants," the Research and Development Institute of Molecular Microbiology and Mucosal Immunology at UzhNU, LLC "Science Park of Uzhhorod National University," a representative from the mobile communications company PJSC "Kyivstar," the Department of the A.M. Pidhornyi Institute of Machine Building of the National Academy of Sciences of Ukraine, and LLC "Marine Design Engineering."
In October 2023, the Startup Center of Uzhhorod National University, a State Higher Educational Institution, is organizing a startup project competition (https://www.uzhnu.edu.ua/en/news/Invitation-to-participate-in-the-competition-Startup—UzhNU-Inn.htm) with the aim of fostering innovation and entrepreneurial activity among students and young researchers. The competition also seeks to establish informational, organizational, educational, and technical support for students, postgraduates, and young scholars who aspire to implement their innovative ideas in production by effectively leveraging modern IT technologies. Additionally, it aims to implement networks and programs beyond 5G in various fields to contribute to Ukraine's future economic development.
https://skills2scale.eu/wp-content/uploads/2023/10/UNU_title-photo.jpg
563
849
tul_team
https://skills2scale.eu/wp-content/uploads/2023/06/S2S-logo-transparent-1.png
tul_team
2023-10-10 21:29:40
2023-10-10 21:35:43
Promotion of innovation and the establishment of startups involving Beyond 5G technology